DIY Wooden Pole Shelf: A Versatile Solution for Existing Poles and Columns
We are delighted to present our innovative Wooden Pole Shelf, a practical and customizable solution designed to make the most of the poles and columns already present in your home. With this versatile shelf, you can effortlessly create additional storage or display space for a variety of purposes, including placing drinks, cups, dishes, or even potted plants.
The Wooden Pole Shelf features a well-thought-out structure that simplifies installation and ensures stability. The shelf plate itself is crafted from high-quality wood and is divided into two halves, allowing it to easily fit around the existing pole or column in your house. The center of the shelf plate is precisely cut with a hole that matches the diameter of the pole, ensuring a snug and secure fit.
To provide reliable support for your belongings, the shelf is equipped with four specially designed supports. These supports feature a width of 4 inches, a length of 8 inches, and a thickness of 20mm, making them sturdy enough to handle the weight of various items. The outer edges of the supports are expertly shaped with a radius cut, adding a touch of elegance to the overall design.
One of the standout features of our Wooden Pole Shelf is its ease of installation, making it an ideal DIY project. Simply join the two halves of the shelf around the existing pole, ensuring a tight fit, and place the supports beneath the shelf plate to provide additional stability. The straightforward installation process allows you to quickly transform your poles and columns into functional and visually appealing storage or display areas.
Whether you desire a convenient spot for your morning coffee, a stylish display for your favorite dishes, or a charming home for your beloved potted plants, our Wooden Pole Shelf offers a versatile and user-friendly solution. It combines functionality with an aesthetic appeal that seamlessly integrates into your existing home decor.
Experience the satisfaction of DIY installation and unlock the untapped potential of your poles and columns with our Wooden Pole Shelf. Enhance your living space effortlessly, and let your creativity shine with this innovative and multi-purpose shelving solution.
wooden pole shelf can be installed on poles already exist in the house. Wooden Shelf that can be installed on poles and columns for multi-purpose usages, such as for placing drinks, cups, dishes, potted plants.
Structure: 1. wood shelf plate with a hole (same diameter of the pole for installed) in the center and cut in 2 halves . 2. 4 supports under the shelf plate to support the weight.
support—width 4", length 8",thickness 20mm, outside 3/8"radius cut, hole 10mm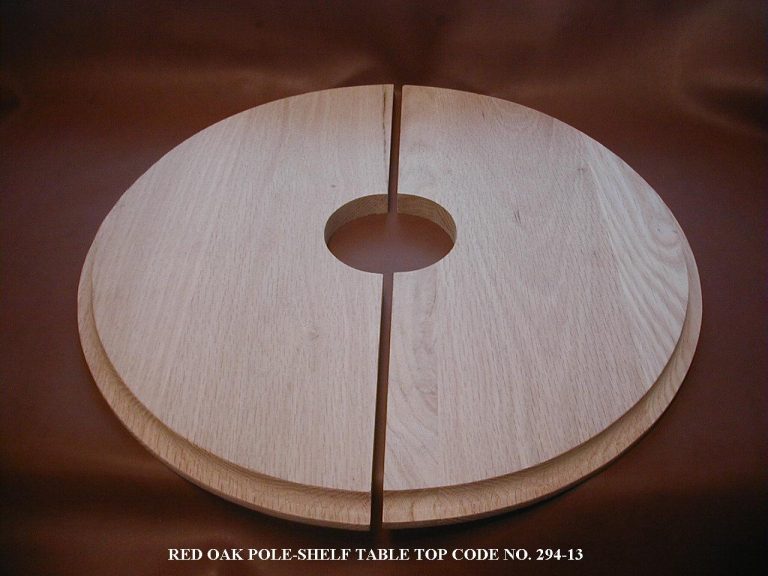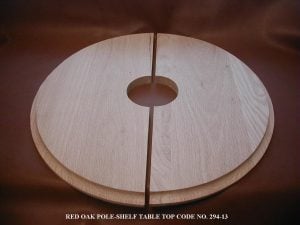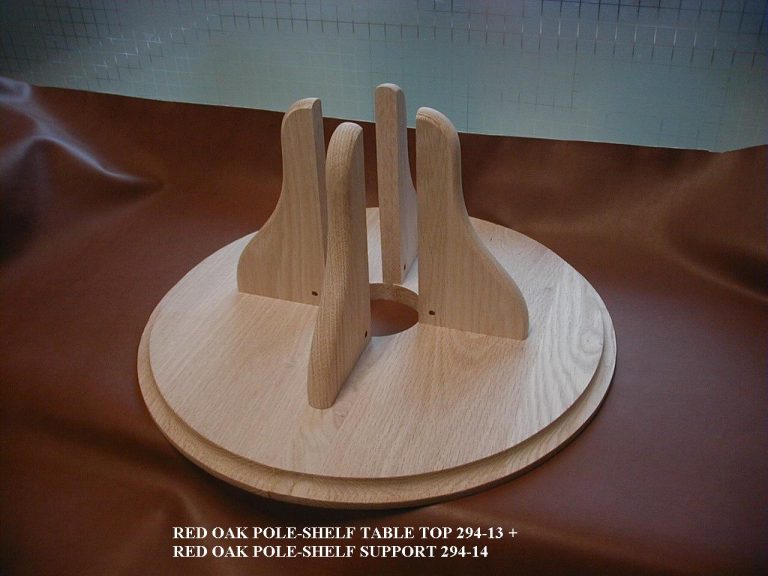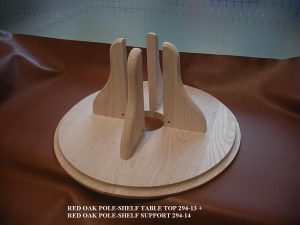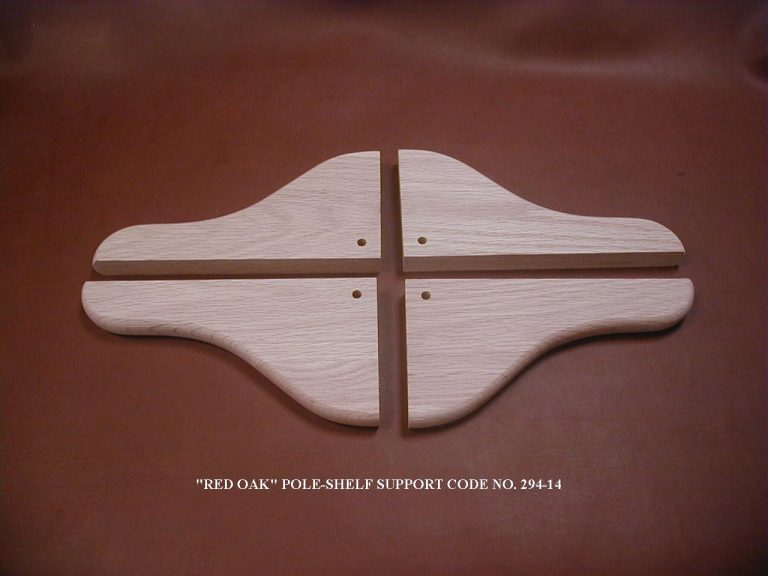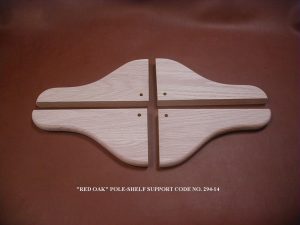 Character:
It is easy installation by DIY.