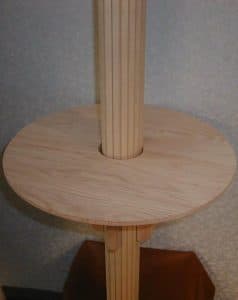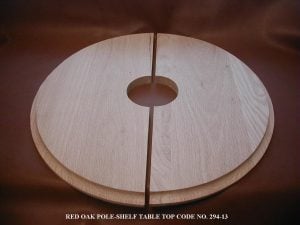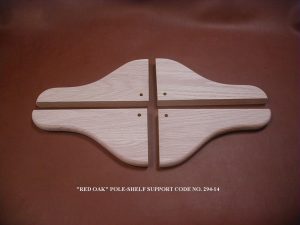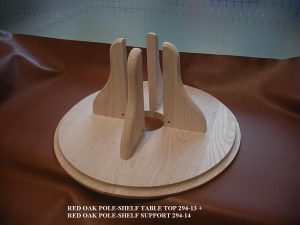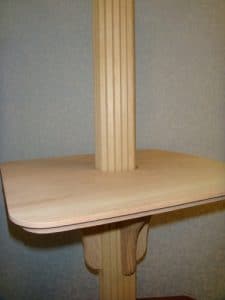 Solid wood shelf combine with flexible wood board for interior
pole/roman column decoration.
Solid wood shelf can be installed on poles or columns for
multi-purpose usages, for example can placing drinks, cups, dishes, potted
plants
and a variety of decorations items or household items.
Solid wood shelf is easily installed by DIY due it's in two half.