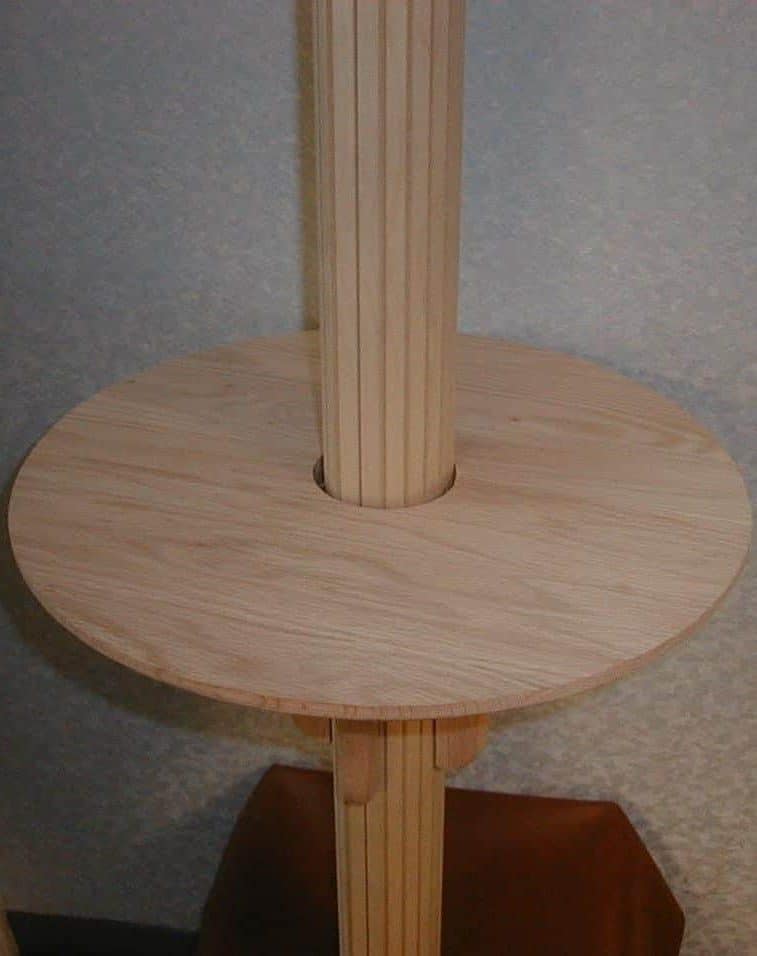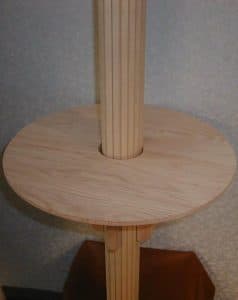 Shelving stand that can be installed on poles and columns for multi-purpose usages, for example for    placing drinks, cups, dishes, potted plants,
and a variety of decorations or household items.
– basement column/pole/post covers,wood column wraps
-Made of solid wood materials
-Easy DIY installation.
USAGE : Roma column and pole decoration
CODE NO. 294-13 + 294-14
MATERIAL : Solid Red Oak
STRUCTURE : up—plate, down-shelf
SIZE : plate—two halves, diameter 17-1/2",inside 1/2" radius cut, hole 3-1/2"、4"、4-1/2"
shelf—width 4", length 8",thickness 20mm,outside 3/8"radius cut, hole 10mm
CHARACTERS:
1) IT CAN INSTALL ON THE POLE AND COLUMN FOR MULTI-PURPOSE USAGE,
FOR EXAMPLE TO PUT THE DRINK, CUP, DISH AND POTTED PLANTS..etc.
2)IT FIT 100% MATCH WHEN DECORATE THE ROMA COLUMN AND POLE.
3) IT CAN BE STAINED OR PAINTED FOR TO MATCH INDOOR DECORATION.
4) IT CAN USE OTHER KIND SOLID WOOD.
5) IT WILL BE PRACTICAL AND BEAUTIFUL FOR THE INDOOR UPHOLSTERY.
6) IT IS EASY INSTALLATION WITH NORMAL GLUE BY DIY.
(Customers in the United States please directly contact our agent–POLE-WRAP, INC. )
***Looking for agents and distributors (excluding the United States and Japan)***